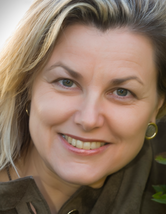 Carolyn Clark works just off Dundas Street, a short walk from Waverley Station, in Edinburgh.  She is a specialist in the Transpersonal and has been a counselor for over thirty years. At 14 Carolyn began astrological counselling, and by 17 she was conducting spiritual healings, having learnt from her mother, an international spiritual healer.  She graduated with an M.Sc in Psychology, Master in Education, and a Master in Counselling and specialized in family and relationship counselling.  She re-trained in Scotland as a relationship and psychosexual counsellor, through Relate, and has worked with thousands of people to assist them transform their relationships and achieve greater intimacy and love in their relationships.  She has specialized in treating eating disorders and weight-loss, addiction cessation, low self-esteem and spiritual development.  She was a trainer for the International Association for Regression Research Therapies, and a trainer for the Michael Newton Institute as they brought spiritual teachings to Europe during the past 20 years.  
Specialist in Hypnosis: in contrast to using drugs or machinery, hypnosis has no side effects, apart from what you want to achieve.  You will feel really relaxed, and using hypnosis in combination with counselling you are able to let go of blocks from the past, whether emotional, mental or spiritual and feel your mind and body change as it responds to the changes in the brain neurochemistry.
contact:  info@carolyn-clark.com  or text 07713247415   Carolyn on neuropsychotherapy: http://www.youtube.com/watch?v=naiBzvO_SzQ
Educational Psychologist: Stress Reduction in the educational setting assists students perform to the best of their ability. Using hypnosis enhances your concentration when studying, and a short hypnosis CD can be played every day to focus the mind on what it can achieve.  Hypnosis is really all about focussing the mind, so this trains the student to keep their mind focussed on the goals they wish to achieve, and the rTMS overcomes the anxiety associated with past failures or fears.
Bio: Carolyn was born in Scotland, but has lived abroad, and has been a Transpersonal Therapist and trainer in Greece, Italy, Holland, USA, England and Scotland.  She has returned to Scotland and worked in the NHS as a psychosexual counsellor, and in a Relationship Scotland venue as a Couple and Individual Counsellor.  She is now developing a research programme involving the use of rTMS machines in comparison with rTMShypnotherpy for treating depression and anxiety.  All parts of the mind are used.